Sergio Sotolongo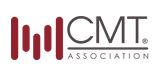 Professional Member
(2004-Present)
Founder and managing member of TechnicalCentral (2003 to present). He began providing full-time TradeStation EasyLanguage programming services and consulting to the trading industry in 1997 as an employee of TradeStation Technologies, Inc. (formerly, Omega Research, Inc.).
During his six year tenure with TradeStation (1997-2003), he expanded his EasyLanguage programming skills through his experiences as a Senior Technician, Trainer to support employees and clients, and EasyLanguage Technical Analysis Programmer part of the TradeStation in-house EasyLanguage department. Sergio has been an active technical Futures trader since 1994.
His extensive knowledge of technical analysis, futures market, TradeStation products, and EasyLanguage, have garnered him numerous speaking engagements at industry events and universities.
---
OUR TEAM
With a focus on quality and customer service, our team includes various specialized groups. (Consultants, developers, hardware engineers, support staff, and Microsoft Certified engineers) This ensures that all of the trading related needs of our clients are addressed at the highest industry standards.